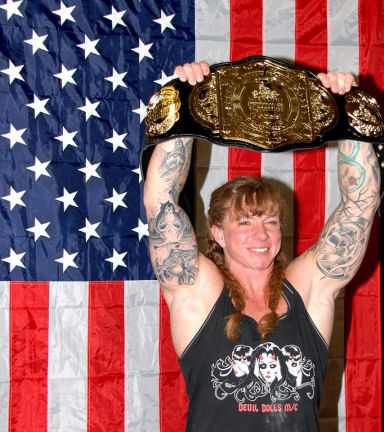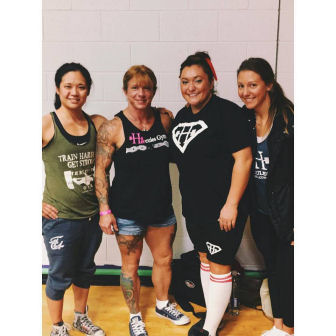 What is Rheta all about? Who does she think she is to be able to help anyone reach their goals? Here is a little about Rheta ..


I have set a total of 9 #1 All Time Historical World records in powerlifting in both 148 and 165 weight classes, both raw and equipped. I have also successfully coached other powerlifters, men and women, to ranking nationally and in the world.

I am one of the owners of Blood Iron Barbell. Easily one of the strongest, most hard core, yet most friendly, gyms this side of Columbus. I'm also Westside Barbell Certified but am already experienced and trusted in all kinds of training methods. And it is NOT all about powerlifting! If you are trying to lose weight, put on muscle, lose weight while putting on muscle, I am there for you!!

I can offer you this:
Weight loss training
Mass Growth training
Leaning out training
Powerlifting/Strength
General Fitness
Macro Management
Body Composition Improvements
Seminars
Empowerment

Here is my thing ... you are stronger than you know. You will achieve everything you truly want to achieve. I don't want to trap you into scheduling with me forever while I count your reps. I will do that for you as long as you need me to!!! But I want the opportunity to teach you. Teach you how to organize your training, how to ask others for the help you may need, the confidence to know that you know EXACTLY what you are doing and how to instruct others to help you. I am not a life coach, I will not sugar coat anything. If you really want to achieve and learn something, and you're willing to put in the work and determination to get there, we will get a long perfect. And I WILL help you get where you want to be.

I want you to lift more. Why???? Because once you know that you can learn how to lift, how to TELL others to help you, why you are doing what you do, how to apply your training to what you want to achieve, then that will spill over into EVERY aspect of your life. Lifting, POWERLIFTING, is a way to take control. You control what you put in your body and how you make yourself look. You control your time and your time off.

I am still taking online clients. I also have a schedule online where you can go to schedule time for traininig as well as picking out other services I offer. Click the button at the top of the page to see if anything looks like it will work for you!!